Exomène's interview on #WEATNU
2014-10-11 20:00:00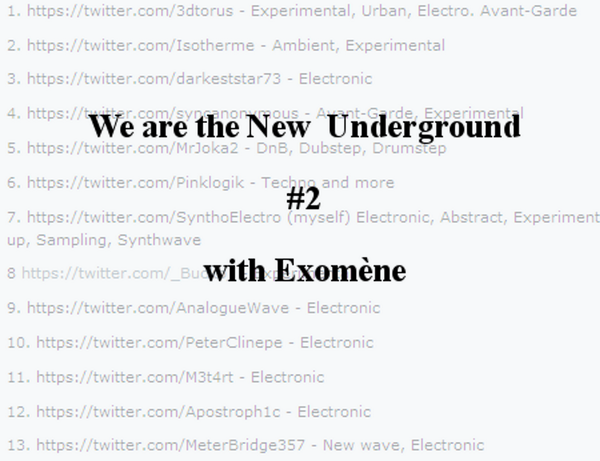 Almark (a brilliant electro artist) has a project: gathering all the electronic musicians he believes not enough heard in order to get them the coverage they deserve.
He was so nice to ask me to join them. Of course I accepted, not only for myself, but aso because I strongly support his initiative.
Join us on #WEATNU sat. oct. 11th at 6.00 PM GMT, to hear me interviewed by Almark. I don't know what question he'll ask, but I know him, so it will be interesting.