Synesthétique de la désolation
2012-01-07 19:30:00
"Synesthétique de la désolation" or Syn-æsthetic of desolation is the name of my next exhibtion with Dorianne Wotton that will be held in Paris in from january 7th to february 10th 2012 at la trappe aux étoiles.
Syn-æsthetic of desolation because we will display works using the æsthetic we defined together and our new tries and experiments in digital art using databending and generativity.
Dorianne will show pictures from her set "Vision désaturées" while the synaesizer (or le Synesthèseur in french) will turn them into sounds and movies.
There will be various performances on the opening night on january 7th from 19:30, I hope you'll join us :)
More info (in french) on Dorianne's blog: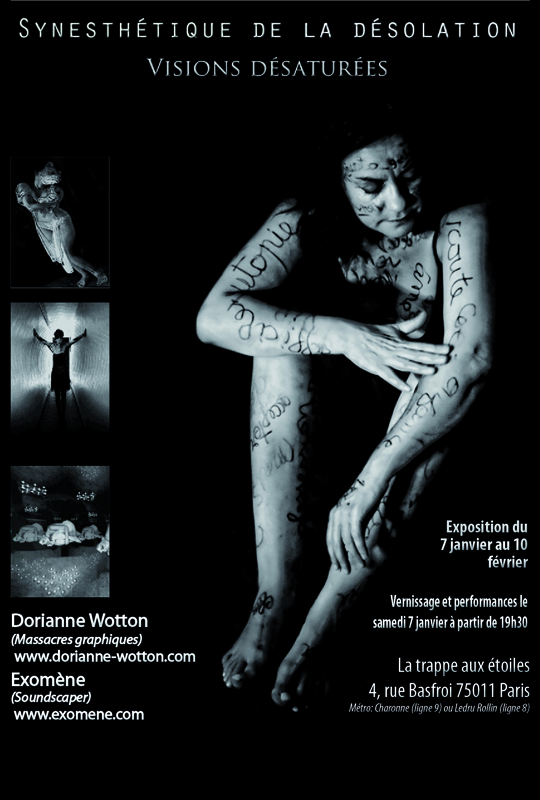 And here is the map, the gallery is close to 6 metro stations, so anywhere you go this night, we will be on your way!